It's the beginning of a new year, and in 2018 the healthcare industry would greatly benefit from better utilization of resources. U.S. health care spending grew 4.3 percent in 2016, reaching $3.3 trillion, while an estimated $1 trillion is wasted each year on inefficiencies, redundancies and abuse. With an aging population, and chronic illnesses and obesity on the rise, emergency department staff will continue to be flooded with patients, while hospitals work to comply with new CMS mandates and rulings, and improve quality of patient care.
Hospitals are constantly working to increase productivity and reduce expenditures, while statistics continue to remind us that time is money. In 2017, EY conducted an advisory study  of the healthcare industry, and after analyzing the data, suggested a holistic approach to reducing inefficiencies and improving quality of care. Of the five points presented, we'll focus on the three areas where our ActionCue CI platform can make a significant impact for healthcare organizations in 2018: transforming the culture, advancing with analytic insights, and increasing productivity
Transforming the Culture
In 2017, we presented a four-part series on innovation and the role of leadership in creating action that improves patient safety and quality. A recurring theme in the series, and a concept we work to continuously promote, is creating a "culture of quality." Improving culture is the first step towards improving patient safety and reducing inefficiency, and it must begin at the top. Organizational leadership must be deeply involved and aware of the challenges clinical staff face daily. Executive engagement is crucial to improving overall culture, but it's no secret that executives face substantial time constraints. According to Becker's Hospital Review, the average CEO spends about 2.5 hours per day in meetings, and 21.2% of a CEO's solitary workday is devoted to reading and analyzing reports.
ActionCue CI allows staff to create comprehensive, easy-to-read reports in minutes, not days, providing real-time access to insights and performance measures while reducing time spent in meetings or analyzing confusing data sets. This creates more time for leadership to engage with clinical staff and take a more involved approach to culture. Because 51% of EY respondents believe employee satisfaction in healthcare drives patient satisfaction, not only will this boost morale, it will positively impact patient care.
Advancing with Analytic Insights
Access to reliable, accurate and insightful data is imperative as hospitals work to improve performance and quality. There's more focus on patient outcomes than ever before, and as CMS continues to impose regulations and mandates, the spotlight is on hospitals to perform or risk losing funding. Executives need immediate access to meaningful metrics on safety events, corrective actions, performance indicators, quality management, risk management and more.
With event reporting, quality management and performance improvement tracking in one easy-to-use online platform, ActionCue CI is your Fast Path to Insight™. Its robust, real-time reporting features give executives the data they need to be proactive, rather than reactive, and drive better clinical outcomes.
Increasing Productivity
Organizations' leaders have historically accepted that quality and safety efforts require a large amount of time and effort, and lengthy processes. However, we believe applications should focus on collaboration and workflows that not only match the natural tasks and processes of users, but also shape the users' behavior by encouraging methodologies that produce targeted results, and increase efficiency and accountability.
ActionCue's design goes beyond ease-of-use to advance the way in which healthcare organizations engage with information in an application. The platform proves to be an enjoyable working team member, increasing productivity and facilitating education and improvement towards goals. Executives hoping to cut costs in 2018 should place significant focus on improving productivity and efficiency. With low operation costs, no hardware or installation requirements, and month-to-month subscriptions, the impact of ActionCue CI on cost reductions is two-fold.
As the healthcare industry continues to place more emphasis on quality and performance improvement, and improved clinical outcomes, 2018 promises to be a year during which increased efficiency and better utilization of resources is a major focus, and rightly so. If you'd like to learn more about how ActionCue CI can help you reach your quality and performance improvement goals more efficiently, contact us today and start 2018 off on the right foot.
As we work to continually evolve Prista's ActionCue Clinical Intelligence (CI) application as the leading performance improvement workbench in the healthcare market, we often dig into the essence and science of improvement itself. The ActionCue application not only embodies well-designed and powerful information processing, but also demonstrates an awareness of the principles and psychological aspects of improvement methodologies.
Since the application is designed around these fundamentals and not overtly focused on the mechanics of any particular methodology, ActionCue's design can support a variety of improvement mentalities. One approach to improvement frequently used in circles outside healthcare is the "Observe, Orient, Decide, Act" (OODA) cycle illustrated above. Ultimately, OODA is comparable in process and effectiveness to the "Plan, Do, Check, Act" (PDCA) cycle, but is nuanced in ways that may be applicable and valuable for healthcare .
As widely understood and utilized as the PDCA cycle is, many people subliminally think of the cycle and its steps as always in process across a variety of projects or topics, which can help support continuous improvement. While such cycles are intended to be continuous, the application of PDCA often begins with a plan developed by trained experts, to study certain functions or performance measures, or experiment with a technique, practice or protocol. Unfortunately, time and resource constraints in healthcare quality and safety efforts frequently dictate that as one improvement plan is undertaken, another gets retired.
OODA begins when someone—in some cases an improvement specialist, but often an executive—observes something that needs to be improved. This makes the process seem more immediately reactive than PDCA, which explains the popularity of OODA in the military and construction industry, where unexpected challenges arise requiring critical and immediate attention. Although it's helpful for those initiating any process to denote a starting point,
Consider an executive with responsibilities stretched across the entire organization. One of the biggest challenges for management and executives is shifting mental focus as different departments or activities require his or her attention. While some members of the clinical team or supervisory staff may easily engage with and understand a certain sets of metrics, collection of related safety events or performance improvement project, those who have to do more frequent and significant context shifting can benefit from additional explanation and illustration, and will often ask for the "big picture."
ActionCue CI's Performance Standard Dashboard presents that big picture, with easy-to-follow links to additional presentations of related data, information and insight. These data hierarchies are designed to match the cognitive pathways of a healthcare leader, providing what we like to call the Fast Path to Insight™. Gaining insight is a crucial part of the "Orient" step in OODA, and when done well and quickly, leads to more effective "Decide" and "Act" steps. An understanding of the executive mindset and management process, functional integration, easy-to-use navigation, intelligent design, and a foundation of analytics, all play a part in providing effective insight.
The design focused on cognitive pathways and support for OODA orientation are not just valuable for executives. All users of ActionCue CI, in a variety of roles and with differing responsibilities, enjoy enhanced efficiency and productivity in their work, largely due to integrating daily into intuitive workflows. This is applicable whether a user is oriented to the OODA or PDCA mindset. All users collaborate and engage with necessary information more easily and when using ActionCue CI, and that is a big win.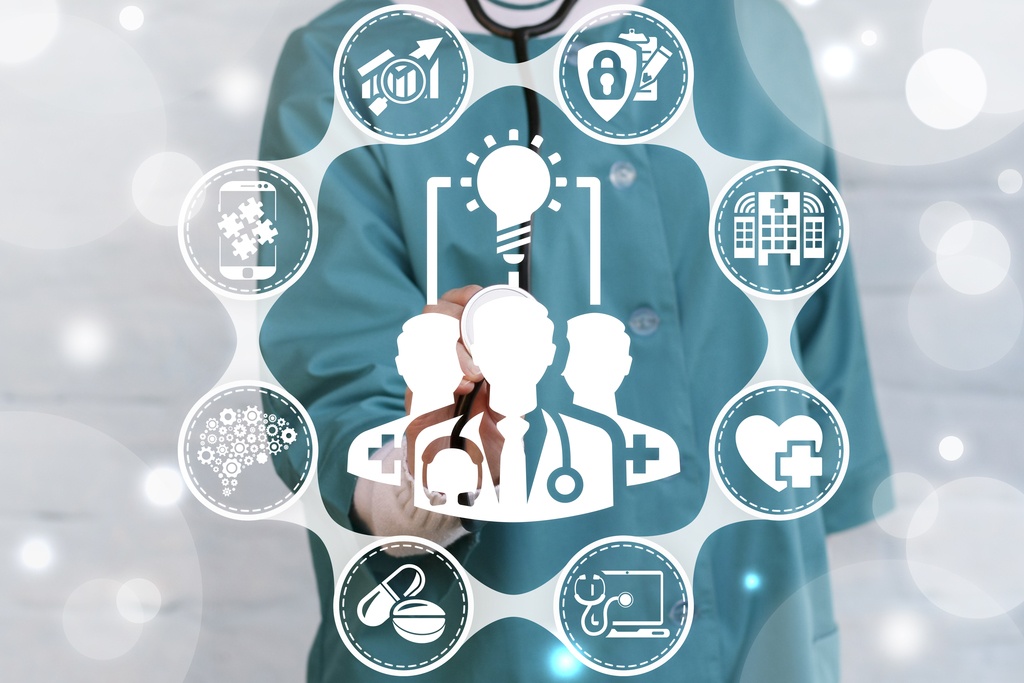 For decades, I practiced and taught others a model of developing new software products in which the creator begins with at least two innovation concepts before thinking about technology choices, features or even architecture. These concepts must represent a new way to reach important objectives, not just tweak current tasks and activities. They must eliminate current hurdles and transcend problems. This model has proven to be the best way to ensure that the benefits of the product stem from fundamental values, are sustainable, provide room for growth, and build on an evergreen strategy.
In some cases, healthcare staff, management and executive IT users are hesitant to change the way they do things, but such changes have been proven to be the only way to make substantive progress. These innovative concepts are at the core of Prista's ActionCue Clinical Intelligence platform, helping healthcare professionals reach real quality improvement goals that are fundamental in alleviating the operational, financial and regulatory issues with which hospital leaders wrestle every day. Even if hospital leaders believe the quality and safety activities in their organization are productive and successful, we believe those activities could be significantly more effective, positively impacting patient outcomes, revenue, staff workload, management and executive participation, and the culture of quality in the organization. The following are four ways healthcare organizations and management can advance healthcare quality and safety.
1. Shift focus toward goals instead of traditional activities 
For individuals and organizations, doing "what we've always done" is comforting, pays respect to past decisions and accomplishments, and, importantly, avoids any risk in trying to improve by doing things differently. Some will focus on "risk" in that statement; others on "better." Improvement, something we discuss often, inescapably means change, and the degree to which we avoid changes in process can systematically limit improvement. The tendency is to start rationalizing complacency and praising stability, solidarity and tradition.
The problem with the willingness to hold on to traditional activities manifests itself when organizations maintain the functional silos of Quality, Risk Management and Performance Improvement in hospitals. Whether individuals, groups or entire departments, tradition supports these institutions having different leaders, processes, tools, methodologies and data. With these functions compartmentalized, their objectives—and rewards—are limited to their respective stages of development instead of contributing to the overall goal of improvement. Simply reporting metrics and incidents is the finish line for some, while others carry on with other activities. This leads to dependence upon human endeavor to unify all those differences, in traditional mechanical ways, to serve the goal all healthcare organizations should be working toward: better patient care and outcomes delivered with efficiency.
The ActionCue application provides innovative consolidation of all performance metrics. No more silo-ing of core measures, audits, EOC, or protocols. Event reporting and investigation and improvement action plans are highly integrated. All data and information flows together and is readily accessible, enabling each task and activity to tie into performance improvement.  Not only does this design serve the common goal better, it saves the staff, managers and executives a lot of time and mental exertion.
2. Own quality-safety improvement internally and make it efficient 
Historically, most of a hospital quality department's activities were focused on submitting data, reports and documents to external regulators and other stakeholders. A good portion of that information is intended for licensure/accreditation, long-term research and, especially in recent years, reimbursement. The aim in hospitals, typically among overworked managers, has become to "check the box" noting required submissions have been accomplished. Using the compiled information internally to improve quality and safety has become secondary to executives looking for checked boxes, and such perspectives tend to trickle down as real and perceived guidance. Yet, the return and yield from the submissions to those external organizations, in terms of enabling patient care improvement, is usually disappointing and always later than desired. With that view of comparative value, it is sometimes difficult for clinicians to remain motivated to genuinely improve quality and safety, and it's equally difficult to get budgetary investment for innovative, efficient tools and processes as opposed to maintaining the traditional—and sub-optimal—activities and approaches.
ActionCue is far more than a reporting tool. It is a composite platform for the entire clinical staff, management and other stakeholders to work collaboratively and efficiently, while pursuing continuous improvement, which has long been little more than a slogan or buzzword.  Its value in executive awareness and required reporting is exceptional. Users report a near elimination of "survey preparation" and surveyors from several states, as well as accreditors such as CIHQ, TJC and DNV, have commended its clarity, accessibility, accountability and demonstrated utilization and results.
3. Improve division of labor between humans and technology 
Many healthcare IT users have come to understand that many applications are little more than an electronic filing cabinet, mostly utilized for storage and retrieval of information in the same format as that in which it was input. This places a burden on staff to compile commonly used information, perform calculations, and turn raw data into intelligence and insight. For a long time, organizations' leaders have accepted that quality and safety efforts require a large amount of time and effort in mundane process mechanics. Applications serving important enterprise functions should focus on collaboration and workflows that not only match the natural tasks and processes of users, but also shape the users' behavior by embodying methodologies and disciplines that yield the targeted results with efficiency and accountability.
Additionally, when the application is designed to partner with the user in his or her work through well-known, disciplined workflows, it can provide valuable, relevant, up-to-date content in the context of the task at hand, such as researched industry and academic performance measures, evolving best practices, educational materials, forms, contact information and a wealth of other materials the user, or the user's work group, no longer have to spend time researching, compiling and updating. This sort of sophisticated, enabling design should become commonplace in healthcare IT applications, as it has been for decades in other fields.
ActionCue's design goes beyond ease-of-use to advance the way in which healthcare organizations engage with information in an application. The platform proves to be an enjoyable working team member, increasing productivity and facilitating education and improvement towards goals. ActionCue users develop and maintain a strong "Culture of Quality.
4. Opt for a turnkey application utilizing a SaaS model 
The technology used to support hospitals' important quality and safety work usually starts out as a "toolkit" in which the organization invests a lot of time, money and attention to build and maintain the intended "solution." Ranging from paper and Excel spreadsheets, to internally developed tools and applications, to major commercial systems that undergo extensive customization by their vendors and "add-on" technicians and analysts, healthcare organizations spend a lot of money and resources—often incrementally staffing consultants and specialists— to get the job done. Despite the high costs, many organizations believe such an approach is the only one that will work, and it is often based largely on what they have used historically. In such a setting, real innovation is rare and very expensive.
When an application provider has utilized healthcare expertise in its core design, delivery and support functions, it can anticipate a great deal of the functionality needed by its users and apply best practices to deliver a "turnkey application," ready to run right after the sale. Foregoing full customization can be readily accepted as a trade-off for saving tens of thousands of dollars (or more) in visible and hidden costs. Turnkey applications also frequently have value-adding content that is continuously researched and updated, providing constant improvement in the use of the application. Setting a high bar when reviewing turnkey applications and providers has long been the standard approach for organizations of all sizes outside of healthcare that are adept at considering total cost of ownership (TCO).
The next step forward in evaluation of a solution is the true Software as a Service, or SaaS, business model. With the fundamental distinction of being web-based and accessed via a browser, SaaS applications save buyers a great deal by avoiding the costs of acquiring and maintaining expensive computing and storage infrastructure to support on-premise systems.  Leading companies offering SaaS model applications go much further than "renting software," thought by some to be an unnecessary expense. The best practitioners of the SaaS model accomplish three major things that are impossible, difficult or very expensive with other models.
Update the application frequently: Because the process of distributing updates is simpler and less expensive than with on-premise software, SaaS-model companies frequently provide quarterly or even monthly updates. Such updates typically include enhancements and extensions of functionality, as well as adaptations required by regulators and other authorities in healthcare. This same advantage in efficiency makes it possible and likely that the delivery of software corrections and "fixes" can take place in hours, instead of weeks or months, as is often the case with on premise software.
Operate efficiently and pass savings on to customers: SaaS-model companies operate on the latest technology platforms, facilitating rapid development and deployment of changes, making them far easier and less expensive to maintain. Companies that have started out as such build their entire operations around utilizing the most up-to-date technologies and methodologies, so their internal operating expenses are lower than those of traditional software companies. These and other efficiencies allow SaaS-model companies to pass their savings along to customers, driving down prices, usually as non-capitalized monthly or annual subscriptions.
Provide proactive, expert support: Unrelated to the technology side of the SaaS model, the best of these providers work on the principle of an ongoing collaboration with each of their customers. The frequent updates and efficient operations mentioned above allow SaaS-model companies to focus on providing support staff that are highly skilled, have in many cases done the work of the very users they support, and are responsive to, or anticipatory of, the evolving needs of their customers. In the case of healthcare quality, safety and improvement efforts, this approach involves leveraging research on evolving performance measure definitions, best practices, and information submission mandates carried out by the support staff, and integrating them into the application for all to use, saving a great deal of the users' time.
Understanding what SaaS-model companies represent and offer, healthcare executives can appreciate that this means of operating is exactly what is needed in the strategic advancement of healthcare information technology.
As a fully actualized example of a SaaS-model offering, Prista and its ActionCue application transform the relationship an organization has with its information technology. No longer a bottom-line cost, source of frustration for staff, or drain on productivity, ActionCue is a critical facilitator of clinical performance improvement, providing tactical and strategic benefits for the organization's people and processes, and delivering ROI.
Taken one by one, any of these departures from the status quo would be valuable and beneficial to a hospital and even more so for a healthcare system. Each of these steps forward would be truly strategic, with broad and long-term positive effects. But taken altogether, these changes in thinking and the realization of them in a platform like ActionCue Clinical Intelligence is truly a transformational step forward for healthcare organizations.